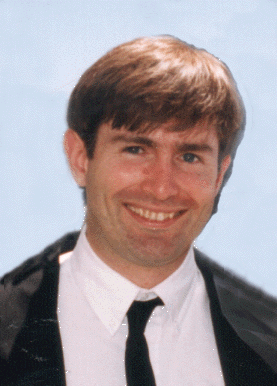 The Keith Putney Timeline
1962 - Born in New London, NH.

1962-80 (and beyond) ...love of home, family, Red Sox,Yaz, Bobby Orr, Gerry Cheevers, Phil Esposito, John Havelicheck, Bruins, WRKO, Plainville, Foxboro, WBCN, WCOZ, Mt. Kearsarge, Boston Garden, The Orpheum, Fenway Park, Sudbury, The T, Dunkin Donuts, Beatles, Warner, Concord, Stones, Kiss, Boston, Peter and Gordon, Chuck Berry, Norfork, Buddy Holly, Kiss, Little Richard, Hollies, Moodies, Wings, David Johansen, Cheap Trick, The Fools, Squeeze, Tom Petty, Dan, Chuck, the gals…

1978 - Tooky Tunes Record store opens in Contoocook NH. Owned by brother Jon. Keith is Asst. Manager.

1980 - Moves to California; joins the staff of KFJC.

1981 - Record Factory, Bascom Ave. San Jose; radio show on KFJC begins.

1982 - Streetlight Records, San Jose, Assistant Manager; KFJC music interview show, "Feedback" with Stretch Riedle, and KFJC talk show "On The Beat" begin.

1983 - Interview from "On the Beat" receives mentions in Rolling Stone and the San Francisco Chronicle when Bill Graham erupts at Apple's Steve Wozniak over US Festival conflicts. Starts Music Column at Artist Magazine (monthly Bay Area Arts and Music Magazine); is quickly named Editor, running the Publication out of offices at Streetlight. Interviews for print and radio include Modern English, Del Shannon, UK Subs, Joe Perry, The Plimsouls, Justin Hayward, and countless others.

1984 - Begins at A&M Records San Francisco as Promotion and Marketing Assistant, leaving KFJC and Artist Magazine; later leaves Streetlight when named Regional Marketing Director at A&M. Major efforts at A&M included support of burgeoning Windham Hill label, R.E.M.'s "Reckoning" and "Fables of the Reconstruction", Bryan Adams' "Reckless", Sting's "Dream of the Blue Turtles", Hoodoo Gurus' "Stoneage Romeos", Suzanne Vega's debut LP, Atlantic Starr's "As The Band Turns", Y + T, Janet Jackson's "Control", "The Breakfast Club" and "Pretty in Pink" Soundtracks, Simple Minds' "Once Upon a Time", Amy Grant's first crossover effort "Unguarded" and OMD's "Junk Culture" and "Crush". Dare we forget Herb Alpert's "Bullish" and "Wild Romance" LP's?

1986 - Leaves A&M Records, becomes Promotion Manager at One Step Beyond, 1400 capacity club/music venue in Santa Clara, California. The building is the one that housed the Continental Ballroom in the 60s. Shows include The Replacements, Crowded House, Level 42, The Ramones(repeatedly), Weather Update (formerly Weather Report), The Smithereens, Iggy Pop, Ian Hunter, Chris Isaak, The Ventures, Red Hot Chili Peppers and literally hundreds of others.

1987 - Joins the staff of the 2 million $$ plus venue The Oasis in San Jose; later takes on San Francisco responsibilities as well, managing Booking and Promotion, working with Promoter Rick Hines. Acts include Devo, Chris Isaak, Jimmy Cliff, Paula Abdul, The Call, Wire Train, The Godfather, Alex Chilton, Girlschool, X. With Rick Hines books/produces shows at San Jose Municipal Stadium (Call/Chris isaak/Beat Farmers).

1989-1996 - Joins the staff of MCA Distribution in San Mateo, the San Francisco Bay Area offices for Universal's Music arm. Later called Uni then finally (thankfully) Universal Music and Video Distribution. 9 months as Account Service Rep, then Sales Rep. Major efforts included George Strait, Reba McEntire, Trisha Yearwood, Guns and Roses, The Eagles, Bobby Brown, Jody Watley, Counting Crows, The Wallflowers, Tom Petty, Nirvana, Jimmy Buffett, No Doubt, Meatloaf, Heavy D, the "Dangerous Minds" and "Ghost" Soundtracks, Bell Biv DeVoe, Johnny Gill, The Mavericks, George Jones, Lyle Lovett, and Peter Gabriel.

1996 - Begins work on purchase of Compact Disc Land, University Ave, Palo Alto, Takes over in 1997, co-owning store with Jeff Riedle until 2002.

2002 to current - Begins Keith Putney Productions by promoting first San Francisco Bay Area dates by the Yardbirds since the 1960s. See the rest of this web site for more information.